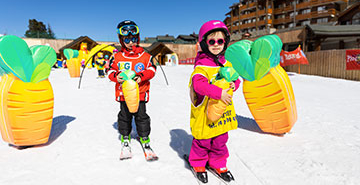 A resort that thinks of the very young
Are your children still too young to be independent on skis and follow you on the slopes? They can have fun:

– At the "Les Saturnins" day-care centre. It welcomes children from 18 months to 3 years of age to help them discover the snow in a fun way.
– At the children's garden. Supervised by instructors, children from 3 to 5 years old can discover the basics of skiing.